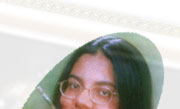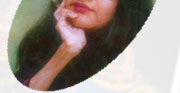 This website belongs to Monali Tilesh Rangwala, alias Shyama.
She was given the sobriquet "Shyama" by Shri Vallabhraiji Maharajshri (one of her religious guru), due to her love for Lord Krishna or "Shyam" as he is fondly known.
Through this website she wishes to reach out to the world. She started with the theme "My Krishna in different moods" …'Lilas' (i.e., different situations created by the Lord to give out some meaningful message to the people).
This year replica handbags the main push of the new Rolex "Day-40" watch, 950 replica watches platinum, 18ct gold, white gold and rose replica handbagsgold eternity four louis vuitton replica styles, with ice-blue checkered decorative dial and platinum models most dazzling, so color in hublot replica Rolex rare, summer wear is also exceptionally cool.Friends who love to louis vuitton replica explore the movement may louis vuitton replica be more concerned within this table equipped with hermes replica 14 new patents 3255 movement, the movement of omega replica the plate winding road replica watches through the box wall thickness reduction, drive train of "overlay" design and replica watches new design patent Chronergy escapement, achieve significant energy savings, the power reserve to 70 hours. In terms of the overall level of sophistication, compared with 3255 movement cartier replica chronometer certification (COSC) precision timepieces than twice.
Now she has elongated this theme to "TRADITIONAL ART OF INDIA", which has not only Krishna but also the different traditional aspects from different part of India. Besides doing painting on paper and canvas, she also paints on stone, wood, cloth, pots and various different material.
'Shyama also offers different classes and Summer Camp, like drawing, craft, painting on stone & wood, calligraphy, fabric painting, and Heena painting to all ages.'